Solution Development Services 
Teligent Ltd are able to offer custom solution, design, supply and support across industry verticals or even to meet OEM requirements, making convergent technologies a reality. Operating for over twenty years, our vast heritage of experience in systems integration and supply for some of the most demanding applications in the Telecommunications infrastructure market has enabled us to specialise in the area of custom multiple protocol complex system design.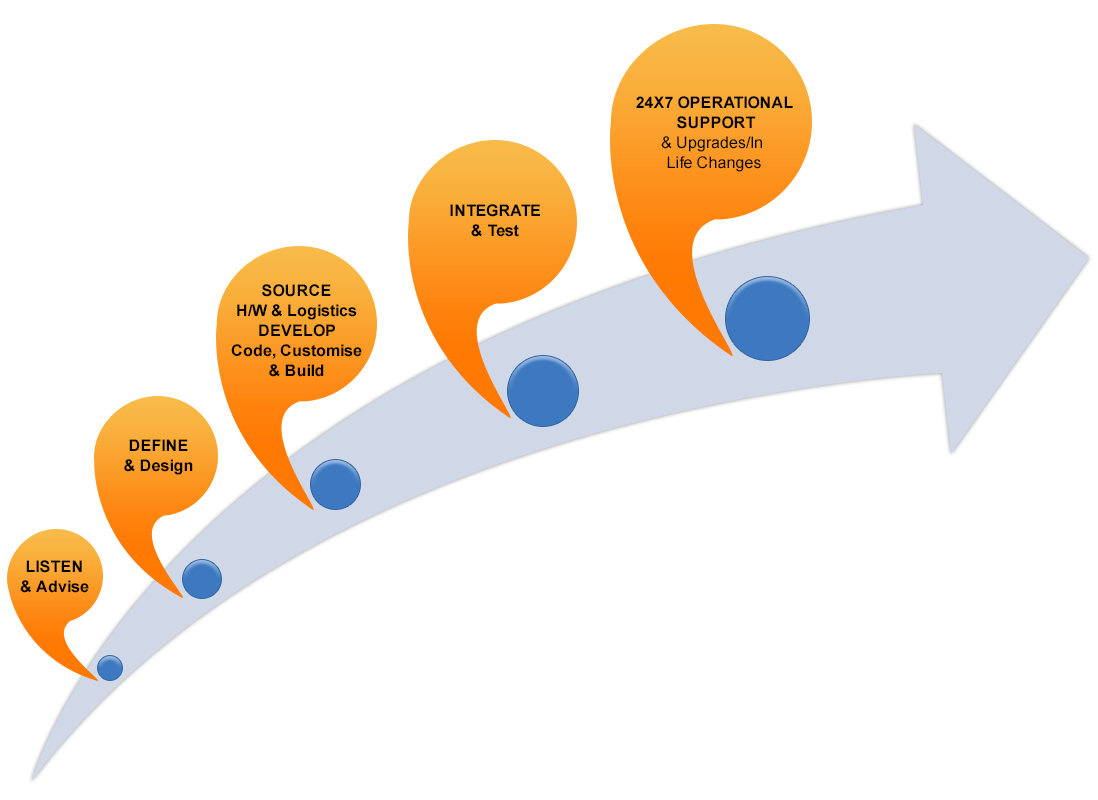 Teligent Solution Development 
Based on open source Unix (OS)
Available options include the advantage of our multi-protocol rapid application development platform
Teligent's Services 
Solution Design 
White Paper Consultation and Proposal
Software Development
Proven Test/Verification and Project Management
24x7 Support and Maintenance options
Our differentiation 
Flexible revenue models 
Comprehensive design, development and delivery services 
20 year track record in supply and support to international companies 
Demonstrable experience in highly scalable and fault resilient solutions
ISO Standards (For Teligent Ltd systems and support*)
Example Solutions 
Service Life Extension 
End Of Life (EOL) hardware support
Symbiotic System replacement
System function replacement based on latest hardware and software technology that can connect to existing and planned migration technologies
All Teligent systems described are supplied subject to agreement on functional requirements as custom system solutions with full on-going support.
*Teligent Ltd have ISO 9001 (Quality), 14001 (Environmental) and OHSAS 18001 (Health and Safety) certification with BSI covering all system solutions developed, installed and supported by Teligent Ltd. ISO 27001 (Security accreditation) is currently in process for early addition.