About Teligent Telecom
As a leading supplier of infrastructure solutions and value-added services to telecommunication operators, Teligent Telecom support its customers worldwide with network services,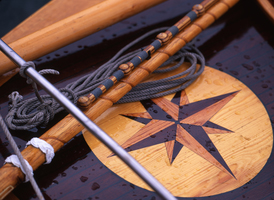 call completion solutions, enterprise services, mass calling systems and real-time charging enablers.
Using its patented P90/E architecture for services, a true single-platform architecture for service development, Teligent enables operators and carriers to host and deliver value-added solutions on mobile, fixed and IP networks.  These solutions support customers' individual communications and marketing needs, and include advanced call handling and completion, messaging, missed call alerting, mass calling, and next-generation IN services. Enabling flexible, infinitely scalable services that boost operator revenues and increase subscriber stickiness.
Leading operators worldwide have deployed Teligent Telecom's solutions, including:
BT
Telia Company Group
Maroc Telecom Group
Etisalat
Telenor Group
We specialise in complex migration projects in which existing application service architecture is replaced by a more capable, cost effective and future proofed solution from Teligent Telecom.
All Teligent systems described are supplied subject to agreement on functional requirements as custom system solutions with full on-going support.
---
Teligent Telecom
Teligent Telecom is managed by senior executives from the global telecoms industry. Teligent Telecom Group represents system solution leadership in Service Delivery, NGN, Intelligent Network, Call Completion, Solution Systems Integration and other exciting custom value-added services or telecoms systems integration requirements.
With over 20 years of experience in telecoms within the group, the Group has installations worldwide with leading telcos and operators.
Teligent Telecom AB is part of the Altruist India group, with over 10,000 staff worldwide covering a wide range of technologies and services for Telecoms and IT infrastructure.
Altruist Technologies Pvte Ltd has expanded rapidly since inception with a worldwide presence and has been presented with a prestigious award for outstanding growth at CNBC-TV18 and ICICI Bank 10th edition Emerging India Awards, India, in 2018.
For more information please visit: www.altruistindia.com